Season 2 Teaser — Disrupting DEI
This is a podcast episode titled, Season 2 Teaser — Disrupting DEI. The summary for this episode is: <p>Get ready for aggressive DEI tactics, no punches pulled. No Milk No Sugar podcast is going into Season 2, focusing on the theme of "Disrupting DEI." We invite entrepreneurs and executives of color as well as thought leaders in the DEI space to talk about what equity actually looks like in the corporate arena and how organizations can be successful in their efforts — and how to avoid pitfalls like tokenism or performative action.</p><p>&nbsp;</p><p>The podcast No Milk No Sugar is about "business beneath the sweetener", a space to discuss the real world of diversity, equity, and inclusion (not just checking off a box) with a focus on tangible takeaways for leaders and organizations who are trying to do the work while avoiding the lure of surface-level diversity initiatives.</p><p><br></p><p>Our Season 2 trailer introduces new DEI co-hosts Cynthia Hobbs and Luz Flores, joining Morales Group CEO Seth Morales and producer Tori Updike this season.</p>
Barista: Coffee for Seth, no milk, no sugar?
Seth Morales: Right here. Thank you.
Tori Updike: You are listening to No Milk No Sugar, the podcast about business beneath the sweetener. Powered by Morales Group and hosted by CEO, Seth Morales, we talk to local movers and shakers about what can be the harsh reality of doing business. We cover what no one likes to advertise but everyone wants to hear. Welcome to the season two teaser for No Milk No Sugar, the podcast about business beneath the sweetener. Last year, we dove into the failures and wins of company leaders and for our sophomore season, our theme is disrupting DEI or diversity, equity and inclusion. In this space, we will invite local entrepreneurs and execs of color, as well as thought leaders in the DEI space to talk about what equity actually looks like in the corporate world and how organizations can be successful in their efforts, while avoiding pitfalls like tokenism or performative action. Our podcast tagline is business beneath the sweetener because we want a space to discuss the real world of diversity, equity and inclusion with a focus on tangible takeaways for leaders and organizations who are trying to do the work but may not know where to start. I'm Tori Updike, content marketing manager for Morales Group, as well as podcast producer for the show. I'm here with Seth Morales, our CEO and podcast host, as well as Cynthia Hobbs, our seasoned senior outreach partnerships manager, and Luz Flores our director of marketing who will be joining your season two episodes as co- hosts. Seth, Cynthia and Luz, I'd love to start off with a little about your backgrounds in DEI work, starting off with Seth. You lead a company, Morales Group, that's a minority business enterprise. You serve on several boards that serve minority communities and the Morales Group mission is to build better futures one story at a time. Can you speak a little on that and why it's important to you?
Seth Morales: Absolutely. Good to catch up. Sophomore season, I love it. Excited to talk about DEI and how we can help disrupt the space. I think there's been a lot of conversation around it but the opportunity to gain some more traction in this space and make a difference, especially with a business like ours, we have a platform to do that. My background, as you mentioned, being with Morales Group for the last 17 years, taking the role of CEO a couple years ago. Our mission is to really try to build better futures one story at a time. And we do that through recruiting and staffing but the fabric of who we are is really just being very intentional about how we recruit and lift up those from different backgrounds, whether it's the global community or you're a minority in this local market, we really try to find ways to empower those who are maybe even just marginalized at times. I think changing the conversation around this is going to be fun. I've been in this spot, like I said, for 17 years as CEO but I think being out in the community and seeing a lot of the opportunities for this is going to be fun because I think you had kind of the summer of 2020 and there was a lot of movement. And I think some of that was kind of flavor of the month and it's kind of fallen off. And so it's like, all right, how can we continue to change the conversation? Not only just on the diversity piece but on the equity piece as well and just all the things that are going on right now as leaders with business and the pandemic and everything else around it, it's a good opportunity to kind of jump into this topic and dive deeper and hear from other people. I'm excited. I'm thrilled. Excited to kind of download more but that's my story. And that's a little bit about what I'll be doing on the show this season.
Tori Updike: Great to have you back and it's great to be back. Cynthia, can you give us a little bit more about your background in DE and I and why it's close to your heart?
Cynthia Hobbs: A lot of my time here at the Morales Group has been serving within an outreach component or position, before that also just working with a lot of different types of employers and helping different individuals from diverse communities access employment. And then within that employment opportunity, helping them gain skills to thrive into a better opportunity for themselves, their families, their community. I think for me, it's a passion to just help individuals, girls coming from immigrant parents, to a veteran husband who have seen both struggle through the workforce as they're kind of either relocating to a new location and just seeing them overcome the barriers that come with that and really understanding just how can we connect with employers and our community partners to really create accessible opportunities for those individuals to really work together to support that diverse workforce that we have.
Tori Updike: What do you have to say to organizations who are trying to do the work but also maybe tempted by the lure of surface level diversity initiatives, like hiring quotas?
Cynthia Hobbs: A lot of times what we've seen is that we have a great team here at Morales Group that can really come and wrap around our different employer partners to support them in their DEI initiatives. They may not have a large HR team that has the capacity to do what we can kind of do but we've done a great job at cultivating those community partnerships with the outreach organizations, as well as other employers who can come alongside us and be advocate for other employers who are looking to create that opportunity. And I think it's been just overall a great environment that we've created for employers, for the community, for our workforce to really look at DEI in a different perspective where it's not about tolerance but it's about building a community, a meaningful, respectful relationship. We're learning to value everyone for their unique strengths.
Tori Updike: Also just want to throw in there as well, Cynthia was recently named to the SIA's 2022 Diversity, Equity and Inclusion Influencer list, which only has 50 professionals who have been making great strides to move the diversity mission forward in the workforce solutions ecosystem. She is of a very high caliber view and we are very lucky that she's with us.
Seth Morales: Hey Cynthia, one other thing that I was thinking about your role, just helping other employers think about analyzing their talent practices. We're really good at recruiting and staffing and you're really good at kind of diving deep into how you do it differently. And so I think I'm excited about jumping into this season two and talking more about that. I think we've got a pretty good angle on that but hearing from other people about what you can do, change up or mix up your talent hiring practices and then what that can mean to DEI for you as an organization.
Tori Updike: We also have Luz Flores here with us. She's our director of marketing with over 10 years of marketing experience and she's incredibly involved in the local community. Can you tell us a little bit more about your background with the DEI work and why you work for Morales and why it's important to you?
Luz Flores: Sure. I think, you heard from Seth and Cynthia and there's really not much I can add to it. I've been, I think part of the fabric of who we are as a company, is being as intentional. We lift others up specifically of the global community and really empower their access to those employment opportunities. From my end, my involvement has really been through a community lens. My craft is in marketing and that's all encompassing. That's the beauty about what marketing is being able to kind of build that brand, build that messaging, build that culture. We have kind of a touch and feel in every single department across any company, so across any industry. For me, it's really pivotal to serve on community boards, on different things across the city that are really encompassing that DEI, that diversity, equity and inclusion mission for Indianapolis as a whole. I think Seth said it best, Morales Group really disrupts through our mission. It's really all about people, about serving and having that equitable access and being able to include others. Just like Cynthia said, it's like cultivating those community partners. You can't really do anything just by yourself, it's an ecosystem change. And I know a guest on our show this season, his name is TJ Wright, he'll talk about what that ecosystem looks like and how that works and things like that and what he's been able to accomplish. But again, I'm really excited for season two, the talent practices of how we're doing it differently, the tactical strategies that employers can execute on to fill those employment gaps and be able to include from various levels, from various generations. I think that's what's really exciting to me. When that accountability exists from a leadership standpoint, it trickles down across the entire board that I think that's why Morales Group is so successful. The leadership is all in and the culture, it's just that. We've never touted like, hey, we're DEI all across the board because that's how the culture has been since the beginnings. I'm a firm believer when a workplace is diverse, equitable and inclusive, everyone benefits
Tori Updike: I couldn't have said it better myself. I'm just really excited to have Cynthia and Luz joining us for this season. They will be popping in in different episodes as co- hosts or just to share some of their own perspectives and expertise and I think that's really going to add to kind of the fabric of what we're trying to do in this season. But Luz, kind of great transition to talking about a few of the amazing guests that we're going to have on this season. This is not an exhaustive list. We're still having a lot of guests come on board but we have a couple names that we're really excited about. You mentioned TJ Wright. Can you tell us a little bit more about him?
Luz Flores: TJ and I sit on the trueU DEI initiative's board. It was created about a year or two ago and the purpose is different leaders across the community, if you know of trueU, you know Amber Fields has been doing incredible work, Gretchen Schott before that. And they've been doing incredible work as an organization to be able to lead companies into what DEI is. Navigating through that whole what is this? Something digestible for them to understand and so TJ and I sit on the board along with a few other members in the community and TJ is officially the executive director for The Speak Easy here in Indianapolis. It's a co- working space for entrepreneurs. If you haven't been in, you should stop in. Just an easy plug for him but he's the principal and CEO of the Whelhaus Co. And again, it's a social capital center. Essentially they describe itself as the bespoke social enterprise that focuses in on optimizing every business' true assets, people. And so when we spoke, he was really energized just about the ecosystems that he's been able to build, the synergy between the different community players and how that kind of all fits in. He's all about DEI, being able to represent for entrepreneurs, bring in that social innovation. And I just thought with our podcast of No Milk No Sugar, he was really the one to give us the scoop behind the scenes and be able to showcase what that disruption looks like from an entrepreneurial lens.
Tori Updike: Another person that we're going to be talking to is Vivian Nayiga. Can you guys, Cynthia and Luz, talk a little bit more about her and her incredible work in transportation equity?
Cynthia Hobbs: Vivian is an amazing individual. She's the director of partnerships for SHARE Mobility, a national company, and she works with companies nationwide in helping them create accessible transportation to employment opportunities. And so Vivian and I connected and I really enjoyed our conversation, just talking about what's going on within our cities, our communities and how we can work with employers to really help them connect with some resources that will widen their talent pool, if you will, right beyond their normal spectrum that they have. And I love how passionate she is about creating equitable access for the workforce but ensuring that the employers are a big part of that. And I love that. I love that she's doing great work to connect with other individuals within the community that are doing great strides to improve our diversity, equity and inclusion initiatives. She's just an amazing individual to get to know. She's very open. She's never met someone that's not a friend to be honest. Everyone that comes her way, she wants to take you out for drinks, for dinner. She wants to get to know you full on. And I love her energy as a whole.
Tori Updike: Transportation equity is just something that I think a lot of corporate spaces, that's not even something that people are talking about and they should. I'm very excited to hear a little bit more about her conversation. Luz, do you have anything to add?
Luz Flores: The theme of the season is DEI disruption, how employers can use these tangible solutions. And I think that's what Vivian's expertise does. She comes in and she's able to say, as an employer, these are some recommendations. Through the share mobility lens, she's able to provide these alternative transportation solutions that really give people access. A lot of the times we don't think enough about like, hey, we have jobs in this part of the city but this is where the workforce is. How do we get from A to B? And so for for her role, these are a lot of times employers are like, hey, we need to recruit. We need to recruit. And I'm sure Seth has stories on stories of different companies that have come to us in terms of, hey, we can't get people. Well, have you thought about transportation equity? That's the lens that these speakers coming in, the podcast guests this season are coming in, it's solutions that haven't been thought of before or maybe they think of it. It's like, hey, I can't get people but they don't dig into the problem. And there's organizations out there that are digging into it, that are in the grassroots, in the front lines of, hey, these are some solutions, some tangible, equitable solutions you can implement, taking advantage of technology, taking advantage of that community aspect that I don't know, Cynthia covered it. I'm super excited to talk to her. I'm sure she'll dive deeper into what that actually means.
Cynthia Hobbs: Some of these thoughts, ideas can seem so far away. The idea of a transportation solution, the idea of language access. Sometimes employers can think oh, that's going to be such a hard implementation to do. But reality is that there are organizations now in our community now like SHARE mobility, like LUNA Language that can provide that resource now for employers. And they're willing to come alongside and almost partner up to make it a simple, easy solution that's not so far away. It can happen now. And I think the more we do to help employers connect and understand that, the better we can do to strengthen in our workforce.
Tori Updike: I think that's a beautiful way to kind of sum this up. Seth, do you have any closing thoughts?
Seth Morales: I really like where you guys are going with this holistic solution. It's not just, so you were talking about language solutions and transportation. It's what are the wraparound solutions that support talent? I'm excited about that whole thought.
Tori Updike: Holistic creative solutions, as well as maybe some more aggressive tactics when it comes to DEI, I feel like we don't hear a lot about those. And so I think it's just going to be a really good season. Thanks for tuning into another episode of No Milk No Sugar, the podcast about business beneath the sweetener. We hope you learned something and we'd love to hear from you. Tag us with# nomilknosugar or email us at nomilknosugarpod @ gmail. com or connect with Seth on LinkedIn. Subscribe wherever you get your podcasts and we'll see you next time.
DESCRIPTION
Get ready for aggressive DEI tactics, no punches pulled. No Milk No Sugar podcast is going into Season 2, focusing on the theme of "Disrupting DEI." We invite entrepreneurs and executives of color as well as thought leaders in the DEI space to talk about what equity actually looks like in the corporate arena and how organizations can be successful in their efforts — and how to avoid pitfalls like tokenism or performative action.
The podcast No Milk No Sugar is about "business beneath the sweetener", a space to discuss the real world of diversity, equity, and inclusion (not just checking off a box) with a focus on tangible takeaways for leaders and organizations who are trying to do the work while avoiding the lure of surface-level diversity initiatives.
Our Season 2 trailer introduces new DEI co-hosts Cynthia Hobbs and Luz Flores, joining Morales Group CEO Seth Morales and producer Tori Updike this season. We introduce a few high-level guests to look forward to during this season, as well as how listeners can be "disruptors" for DEI in their own workplaces.
Today's Host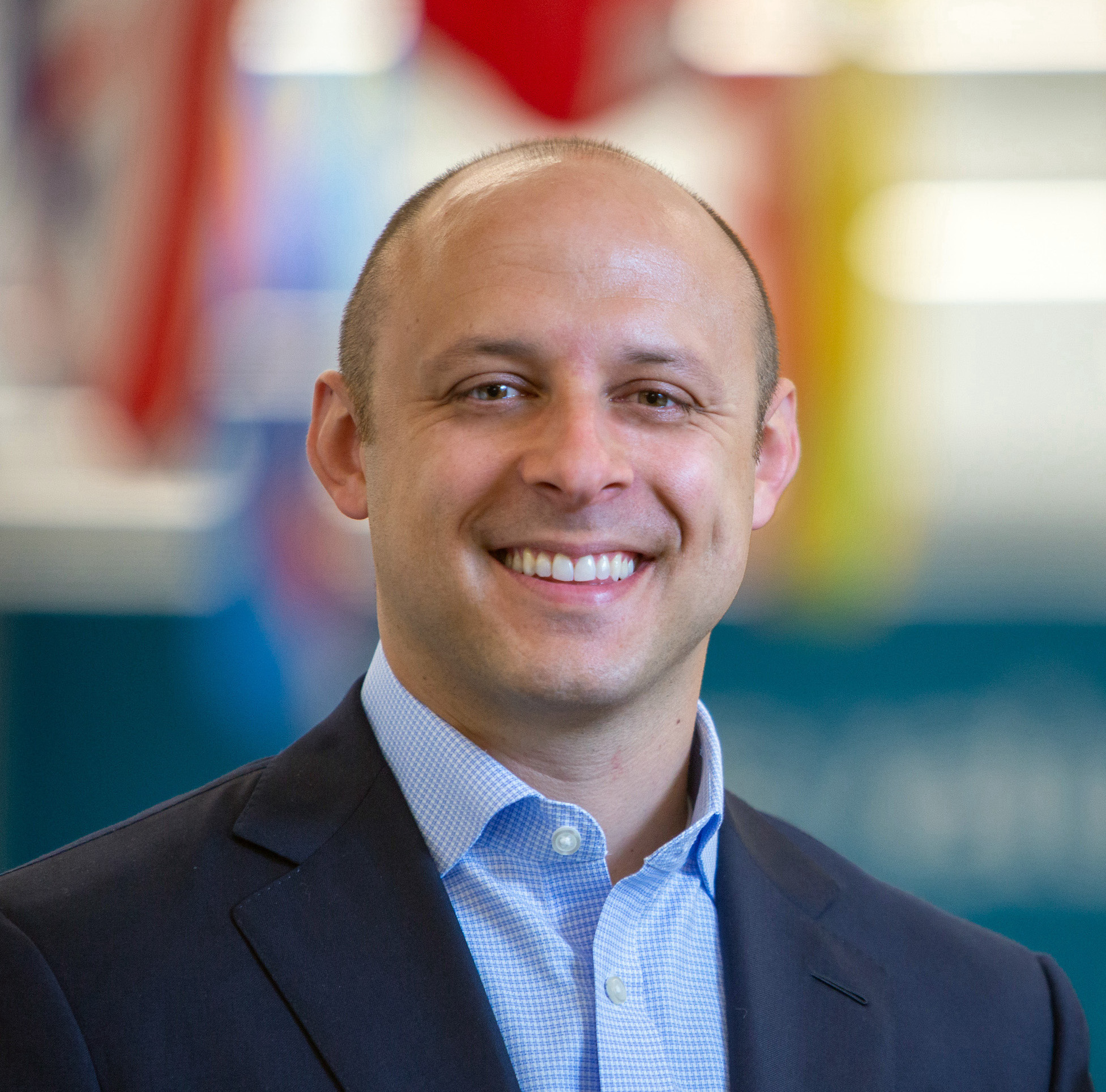 Seth Morales
|
CEO + President, Morales Group Staffing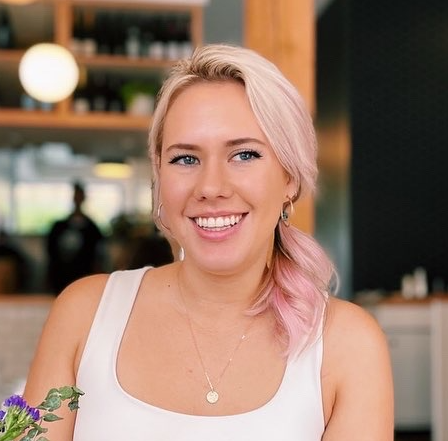 Tori Updike
|
Content Marketing Manager + Podcast Producer, Morales Group Staffing
---
Today's Guests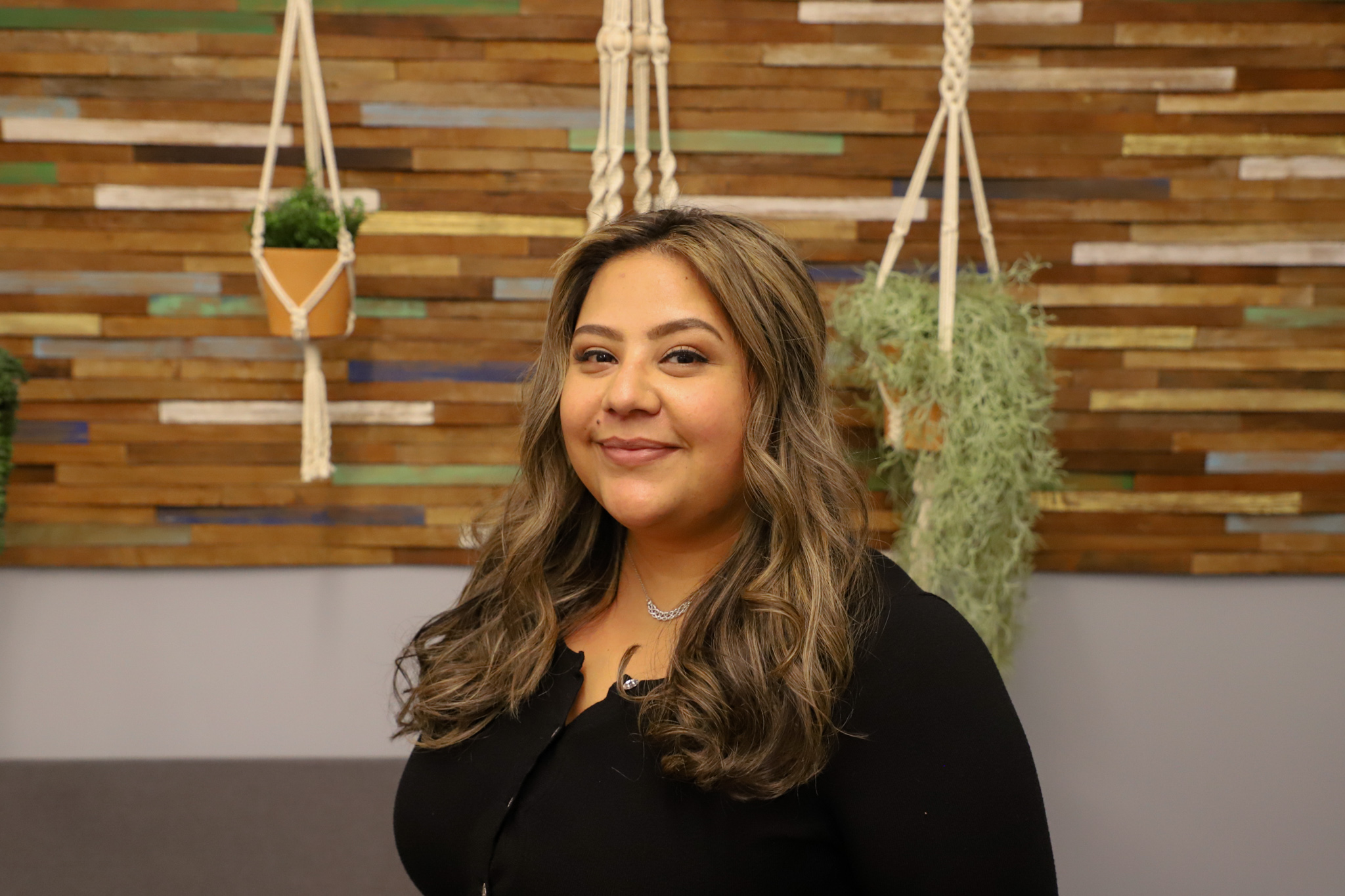 Through intentional networking and collaboration, Cynthia has created and sustained a network of diverse nonprofits and other partners that impact the community and workforce positively. By connecting local employers with her trusted community relationships, she addresses a workforce development gap — essential to creating a DE&I plan that is strategic and viable for the blue-collar workforce. She was recently named an international "Top DE&I Influencer" by Staffing Industry Analysts.
Cynthia's LinkedIn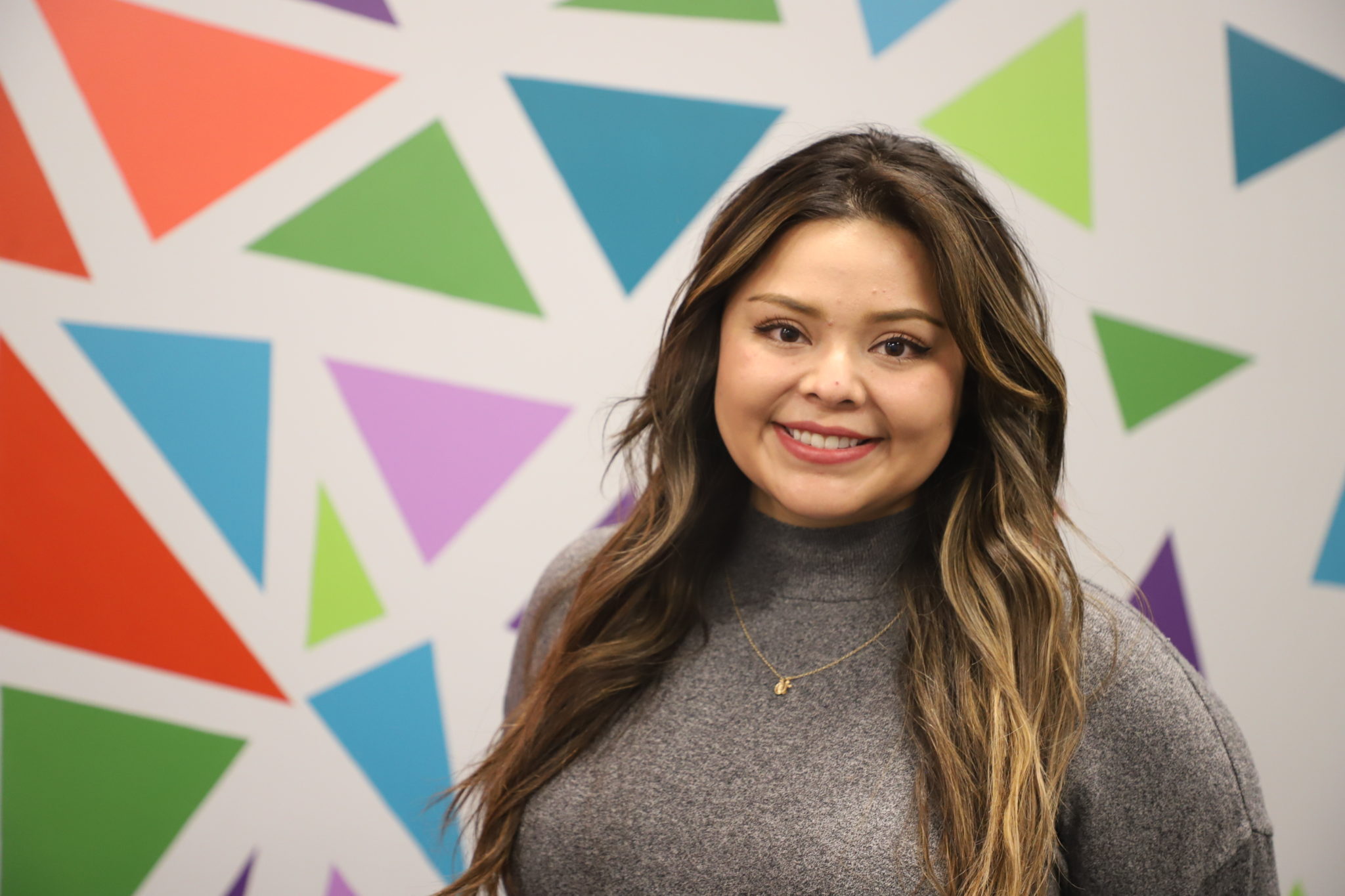 Driven by a mission to serve and empower her community, Luz Flores serves as our Director of Marketing with over 10 years of marketing experience. She holds degrees in Business Marketing and Spanish from Marian University, as well as a transformational Leadership Certificate from the University of Denver.  Luz serves on the Board of Visitors of Latino Initiatives for Marian University, leads as the Executive Vice President of Prospanica Indianapolis Chapter, and devotes time to mentoring Hispanic youth for Project Stepping Stone of Indiana. She plugs into organizations close to her heart throughout the year, like trueU, Flourish Gathering, EDGE Mentoring, Pass the Torch for Women Foundation, among others. When she's not advocating for amplified representation in leadership or mentoring the next generation of Latinx youth, Luz can be found exploring new places such as a new city or state park. Her passion for the community can be seen in her work alongside other leaders to continue building Indianapolis.
Luz's LinkedIn